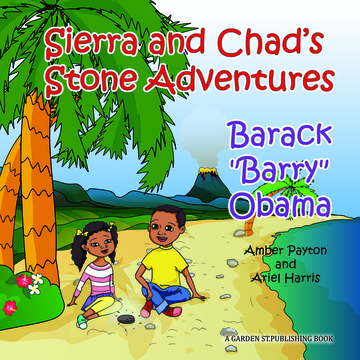 Barack "Barry" Obama
In Sierra and Chad's latest adventure, they meet young Barry - known to most as President Barack Obama! President Obama made history on January 20, 2009, when he took the oath of office and became the first person of African-American descent to serve as the President of the United States.
Queen Amina was a dynamic and powerful ruler of present-day Nigeria.  Her kingdom stretched as far as the eye could see.  She is known and celebrated throughout the continent of Africa for her brilliance in building a great wall around her kingdom and also creating a system of commerce that rivals modern times!
Meet King Taharqa!  He was an ancient pharaoh and ruler of the 25th dynasty of Kush (present-day Eqypt).  He also makes an appearance in the bible!  Join Sierra and Chad as they meet this great leader!
TWO SISTERS.
ONE GOAL.
EDUCATE YOUTH ABOUT THE UNDERRATED, YET MONUMENTAL CONTRIBUTIONS OF THE AFRICAN DIASPORA .